NEW! On The Rocks Cider
---
We have just sourced the benchmark cider kit in the industry! This unique range of great tasting fruit ciders are crafted with quality apple concentrate, pure apple juice and real fruit juice to produce great tasting and full flavoured ciders!
Makes 30 x 750 ml. bottles at approximately 6-12% abv. Can be made as a still cider, still cider wine, and can be carbonated on request.
Lively and refreshing with a burst of mixed berries.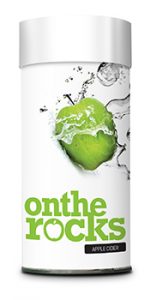 A great tasting crisp apple cider with plenty of character from start to finish – A fine example of an apple cider.
A subtle hint of zingy yet sweet blueberries that awaken your taste buds – lively and refreshing.
Truly remarkable flavour of juicy ripe pears in every sip, naturally refreshing with a smooth character – summer time in a glass.
Fresh flavour of lush raspberries hit you instantly with this one followed by a sharp twist of lime at the end balancing it out well– A real thirst quencher.